Lung cancer is the #1 cancer killer in America. That's because early-stage lung cancer is asymptomatic, so most people don't even know they have it.
But now we can detect lung cancer early with a routine screening — the low-dose CT scan. 
Our mission was to create a message that would lift the stigma surrounding lung cancer, and empower former smokers to start screening and get saved by the scan.
We brought the idea to life with Academy Award–nominated cinematographer Rodrigo Prieto. He brought a unique film perspective and created a piece that dramatizes the journey of a real former smoker, from the struggle of quitting to the ease of scanning.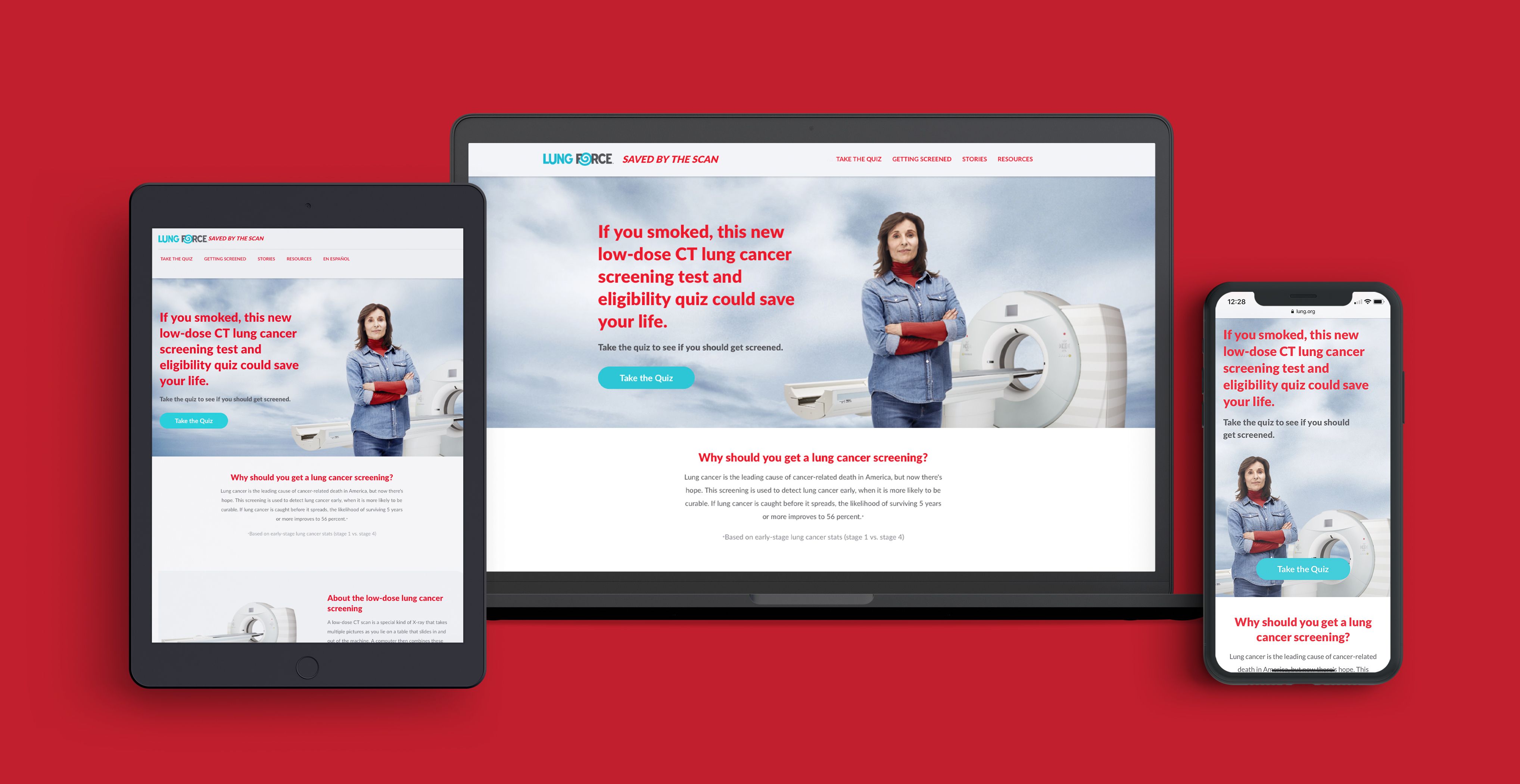 What drew the Hill Holliday team and Rodrigo to this project was its importance. It's not often that we get to make advertising that saves lives. We all know a friend or family member who was affected by this disease. As we spent months working on this project, one thing became increasingly clear — this one was personal.
Along with the 30-second spot, we used the visual of a lung cancer survivor conquering a massive mountain of smoked cigarettes. The campaign includes print, outdoor, digital, and social executions.
Related Work