What could we do to help our partner, the Edward M. Kennedy (EMK) Institute, generate awareness in a way that reflected their participatory spirit?
At the Edward M. Kennedy Institute, visitors can stand on the floor of a full-scale replica of the U.S. Senate and actually be Senator for the day. Against this backdrop, we created the campaign concept — Senator for the Day — to inspire and motivate students and the general public to participate in our democracy. The core features of the campaign were quite simple, and aimed at combining the worlds of digital and social media with that of the EMK Institute's visitors. 
For the campaign, we created a suite of digital elements that included a mobile Web app accessed through tablets, as part of an up-close experience of what it's like to serve as a U.S. Senator.
Along the way, the mobile app prompted visitors to take a campaign poster photo of themselves that could be approved by EMK staff in real time and fed to digital billboards in the surrounding area of the Institute. This meant that EMK visitors had a pretty good chance of seeing their campaign poster on a billboard on their drive home from the Institute.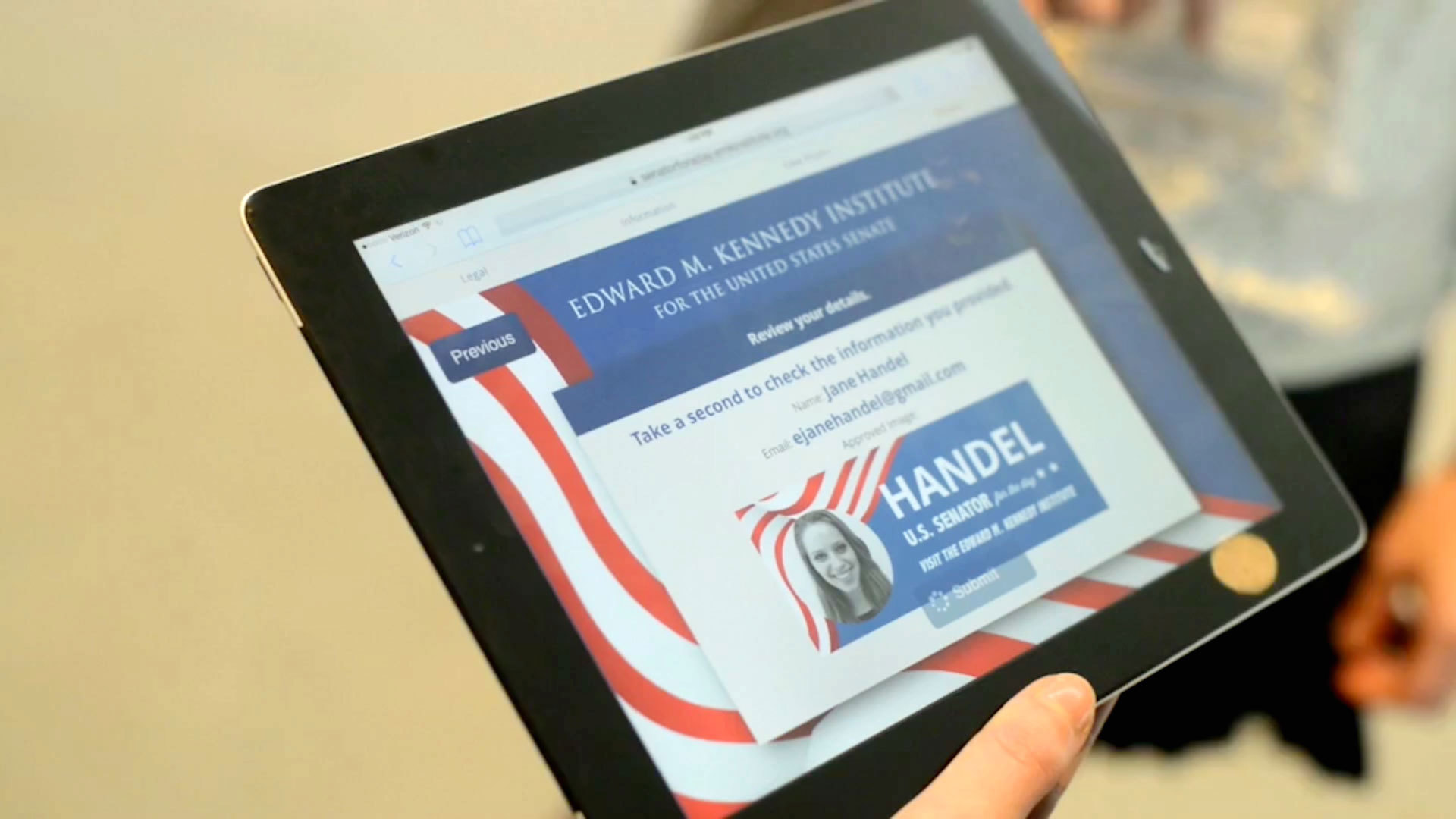 Visitors were also sent their very own campaign webpage via a link in an email as soon as they submitted their campaign poster photo. This gave visitors a snapshot of their experience to keep and to share on social media.

By extending the reach of traditional media with modern digital and social channels, the campaign punched above its weight, bringing the Senator experience to life in a refreshing way that inspired both students and the general public to participate in our democracy.
Related Work