For nearly 50 years, Harvard Pilgrim had guided its broker partners, customers, members, and the industry at large to better health care on the pillars of Innovation, Service, and Inclusion. After several quiet years, we needed to re-establish Harvard Pilgrim's voice as a forward-thinking industry leader.
We recognized that consumers viewed health insurance as the thing that picks up the bill when they get sick or hurt, but we needed to emphasize that a good insurer is so much more than that. It doesn't just show up when when things go wrong, but is there to help them go right, guiding members along their paths to better, healthier lives. Harvard Pilgrim's plans were chock-full of forward-thinking features and thoughtful benefits. Having a Harvard Pilgrim plan meant having a true partner at their side, helping them get moving, balance their mind, make better choices, and reach their health goals.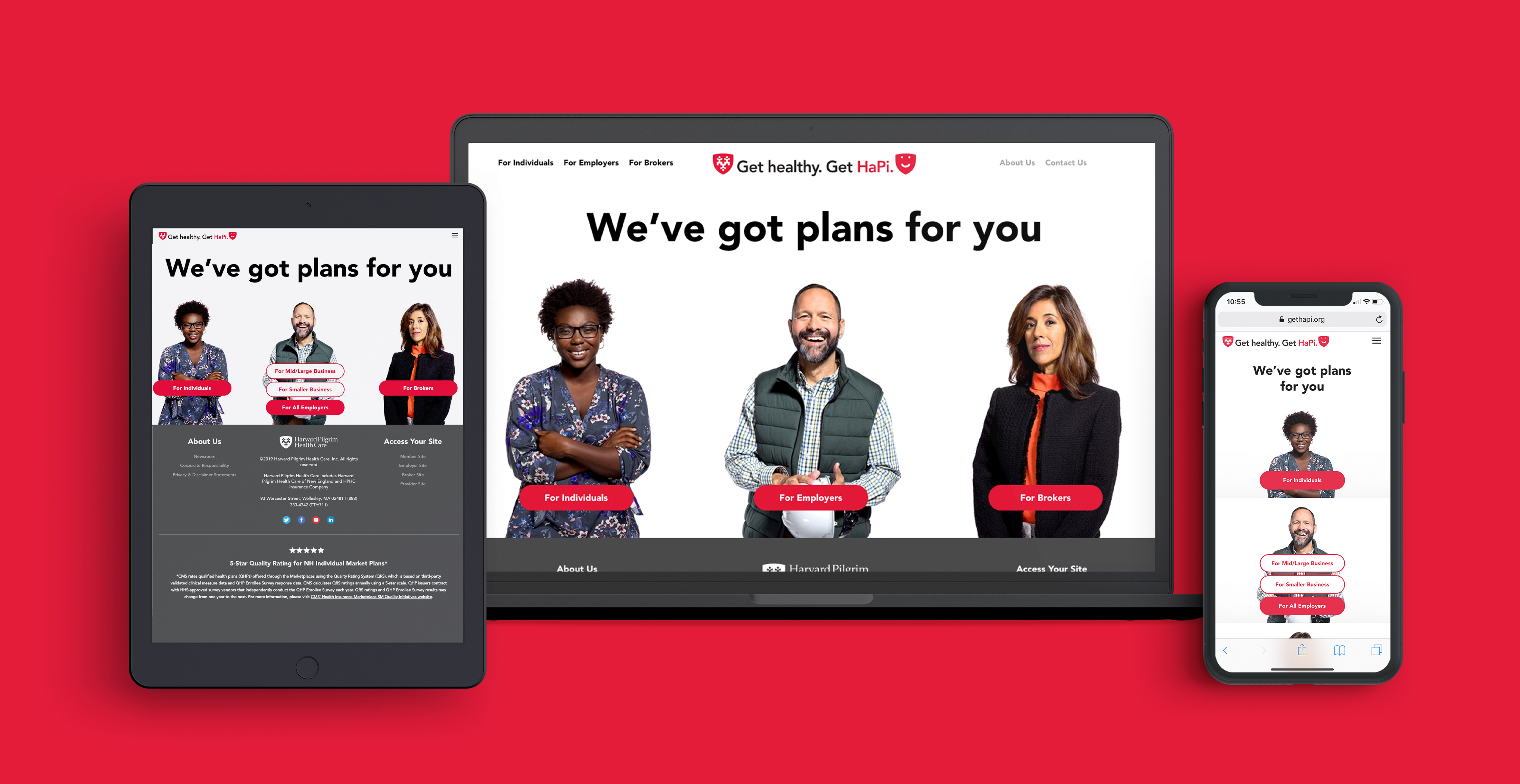 Our idea? "Get healthy. Get HaPi." The campaign tagline infused a sense of joy and simplicity into the daunting health space, while demonstrating the ways Harvard Pilgrim is working to guide its members to better health and to a happier experience with health care. The campaign was launched across many channels, including TV, radio, digital, and social, and bridged them all together under the Get HaPi concept.
Related Work