The
Home
that
Runs
on
Dunkin'.
Literally.
Everyone knows that America runs on Dunkin' Donuts world-famous coffee. And now, the home can too.
To promote Dunkin' Donuts bagged coffee, we did something that's never been done before, built a home that runs on coffee. Literally. Introducing the Home that Runs on Dunkin'.
Using spent Dunkin' coffee grounds, we created a bio-fuel that powered a custom, premium, 275-square foot tiny home furnished with a chef's kitchen, full bath, heat, A/C, a loft bedroom, and more.
Eco-warrior, Dunkin' lover, and movie star, Olivia Wilde helped introduce it in New York City's Madison Square Park. Influencers were invited to the home; making meals with coffee as an ingredient and creating art using coffee as paint. The house was then moved to a secluded beachfront spot in New England and made available to the public on Airbnb for the price of a bag of Dunkin' coffee per night – just $10. The listing sold out in just 5-minutes.
Proving that America, and the home, run on Dunkin'.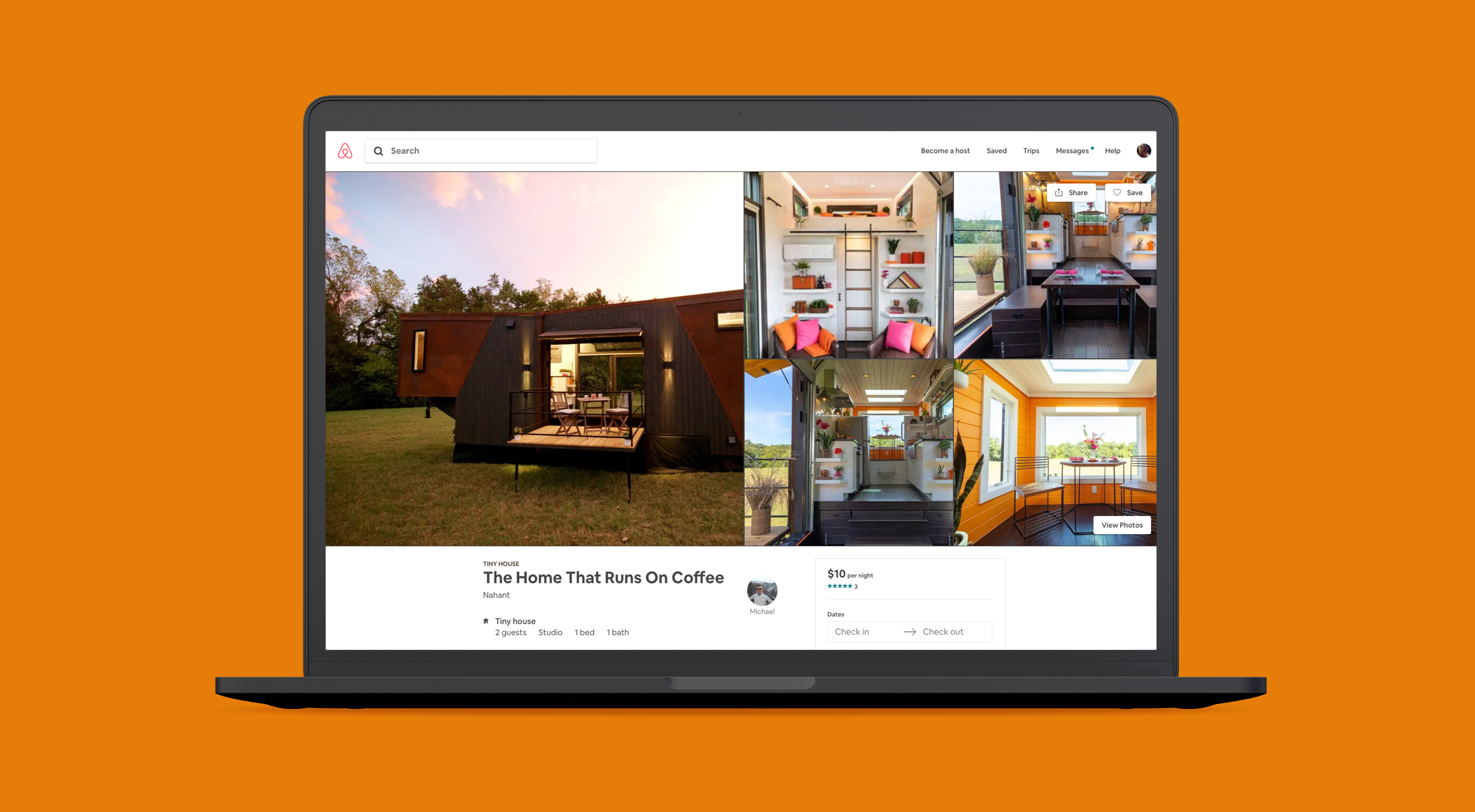 We partnered with Blue Marble Energy, a sustainable biochemical company, to create eco-friendly biofuel from more than 65,000 pounds of used Dunkin' Donuts coffee grounds. The biofuel is used in a standard biodiesel generator that powers the home, using about 5 -7 gallons of fuel per day.
The home was built in partnership with New Frontier Tiny Homes. In a little more than three months, a custom, premium, 275-square foot, transportable home was built that features multifunctional furniture, reclaimed materials, and even a jacuzzi tub. The exterior of the home was designed specifically for this project – with dark, black stained cedar wood representing your first cup of coffee in the morning and Corten steel panels that have a coarse and dusty finish similar to the coffee grounds that will power the home.
Explore The Home That Runs on Dunkin' in 360°
related work