To help a coalition of celiac disease organizations bring awareness of the seriousness of celiac disease to the masses, we aimed to shock people with images of food with frighteningly painful ingredients: cupcakes with razor blades, pizza with scorpions, pasta salad with thumbtacks.
In the eyes of someone suffering from celiac disease, this is what food with gluten looks like — because it's also what it feels like. The campaign was created in partnership with the Celiac Disease Foundation, Beyond Celiac, the Canadian Celiac Association, the Gluten Intolerance Group, and the National Celiac Association, and featured social media content, digital videos, and a designated website. The overarching goal of the campaign was to educate, raise awareness, and even more importantly, inspire compassion for sufferers of the disease.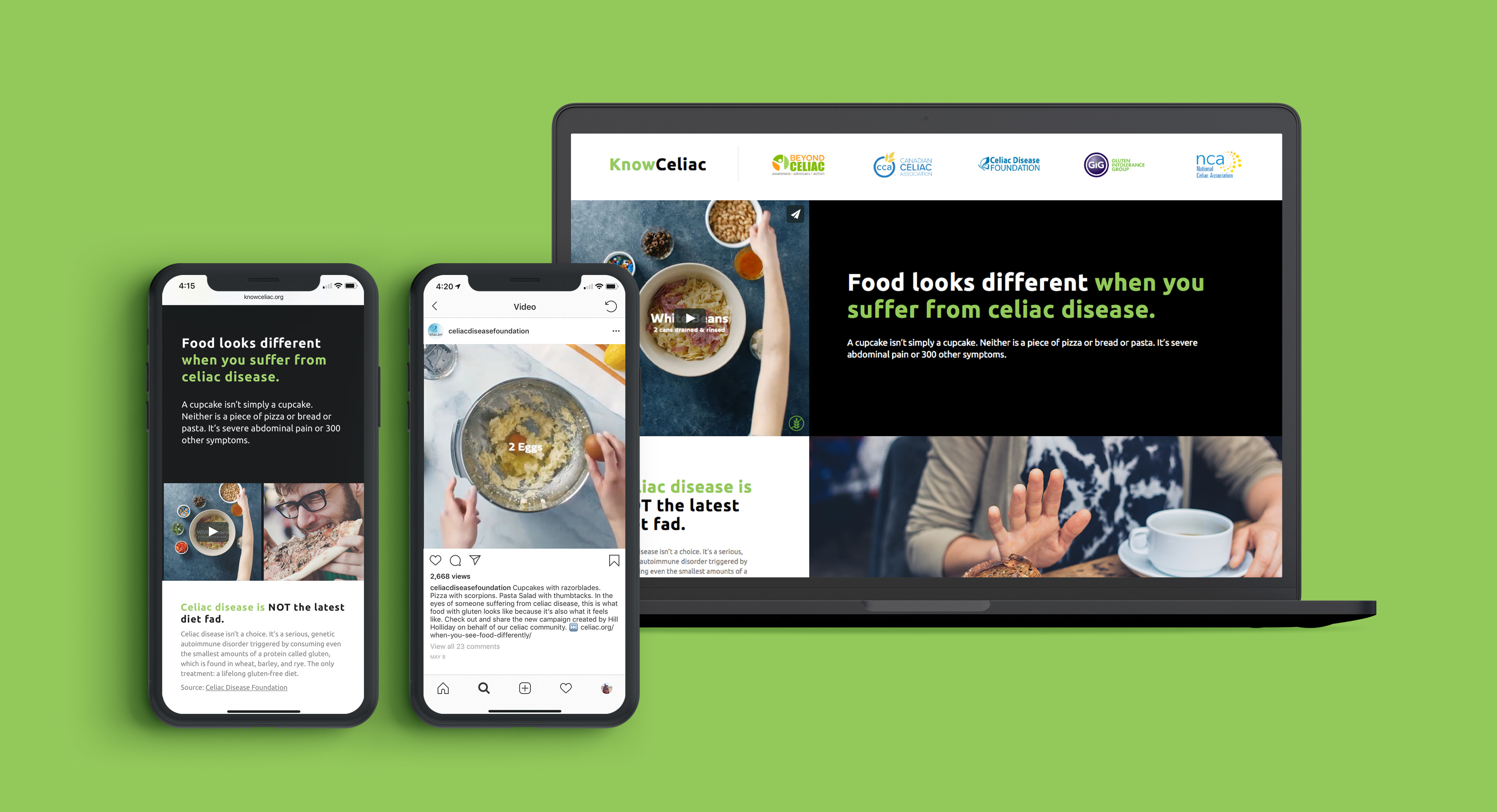 The powerful visuals from the campaign communicated just how painful it is for people with celiac disease to eat food that contains gluten. Each video finished with the tagline, "You see food differently when you suffer from celiac disease." We partnered with BuzzFeed to distribute the videos, and all of the content drove to the custom microsite. The microsite served as a content hub featuring disease facts and statistics, the videos, and a powerful call to action to support celiac disease sufferers and the quest for a cure. To tie it all together, a faux pop-up bakery called Celenia's Cupcakes was set up in Boston's South Station. The cupcakes looked normal enough, except that they were covered in things like scorpions, matches, thumbtacks, nails, and antifreeze. The experience was designed to educate, raise awareness, and inspire compassion for sufferers of the disease.
related work