The education system is outdated. It was made for a different world — a world before we were digital, connected, and data-driven.
Strayer University wanted to the take the lead in the category and make education fit into the modern world — making it possible not just to enroll in college, but to actually finish. In 2018, college completion was more important than ever, and over 35 million Americans had started, but not yet finished*, their bachelor's degrees. Strayer's new, innovative programs sought to change that, and needed to revolutionize higher education for today's student. Welcome to the future of education. There's nothing "old school" about it.
*Based on 2018 US Census Data of Americans over the age of 25 who started, but did not earn, their bachelor's degree.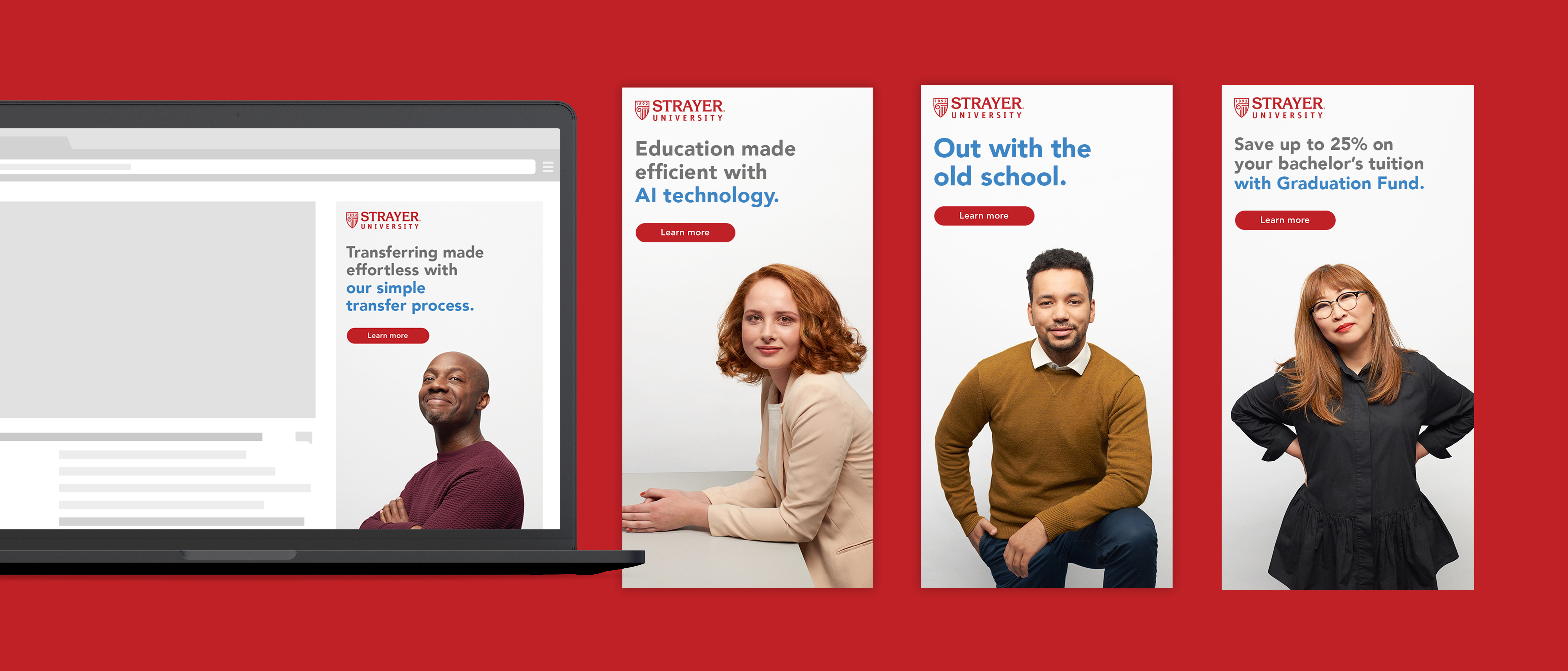 Strayer's new, fully integrated campaign, "Out With the Old School," challenged the traditional higher education system and broke through in a category floating in a sea of sameness and messages of "flexibility and affordability." The work took a new stance, and positioned Strayer as an innovative school that was designed to help students finish their degrees and offered a new and modern way to learn. The work highlighted a few of Strayer's unique initiatives, including the Graduation Fund (which rewards bachelor-degree students with up to 25% in savings through tuition-free classes in their final year) and SEI Studios (a content hub of binge-worthy video course content that students actually enjoy). The campaign was fully integrated across all channels in the marketing funnel, including TV, radio, social, and digital.
related work