Nearly 14,000 Massachusetts citizens have died at the hands of the opioid crisis since 2000. And the rate of deaths is increasing at an alarming rate.
Boston Health Care for the Homeless Program's Albany Street location places them literally at the epicenter of this crisis. In April 2016, the organization launched its courageous Supportive Place for Observation and Treatment (SPOT) facility to treat people actively experiencing an opioid episode. Hill Holliday wanted to raise the profile of this life-saving effort among Millennials, who've become increasingly concerned by the epidemic's advance, and encourage them to donate.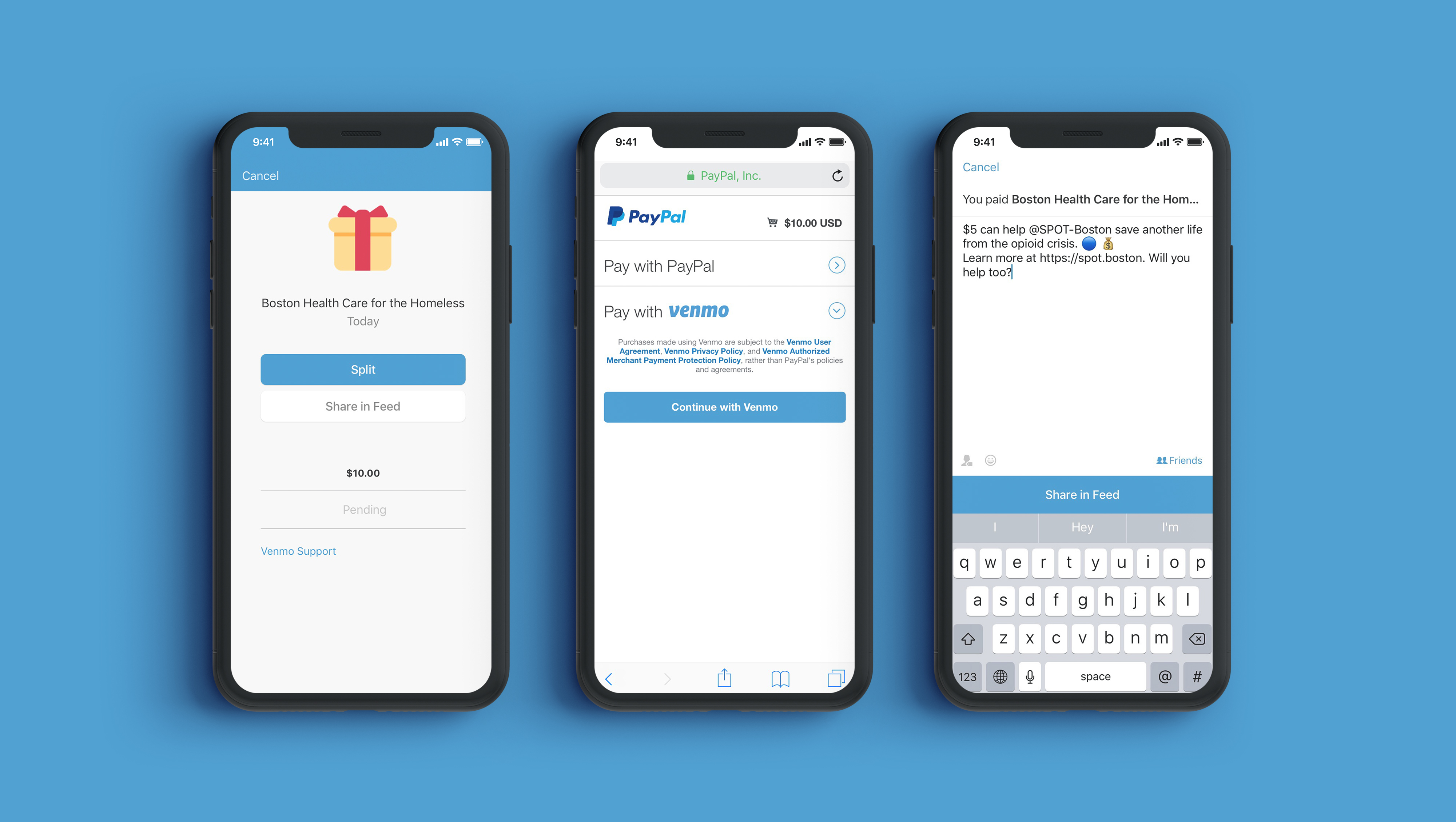 We developed a streamlined strategy in which we'd drive donations in the same channel where we introduced our audience to SPOT — the online payment platform Venmo. The idea was simple: Take over the Venmo feed by "spot"ing your friends $5 and asking them to pay it forward to our spot.boston Venmo account. This helped the effort spread virally, as people not only engaged their friends in donating, but also in sharing their donation in their news feed. With hundreds of donations, we drove thousands of dollars in donations for SPOT, and made a big splash as one of the first non-profits to accept donations through this new platform.
related work